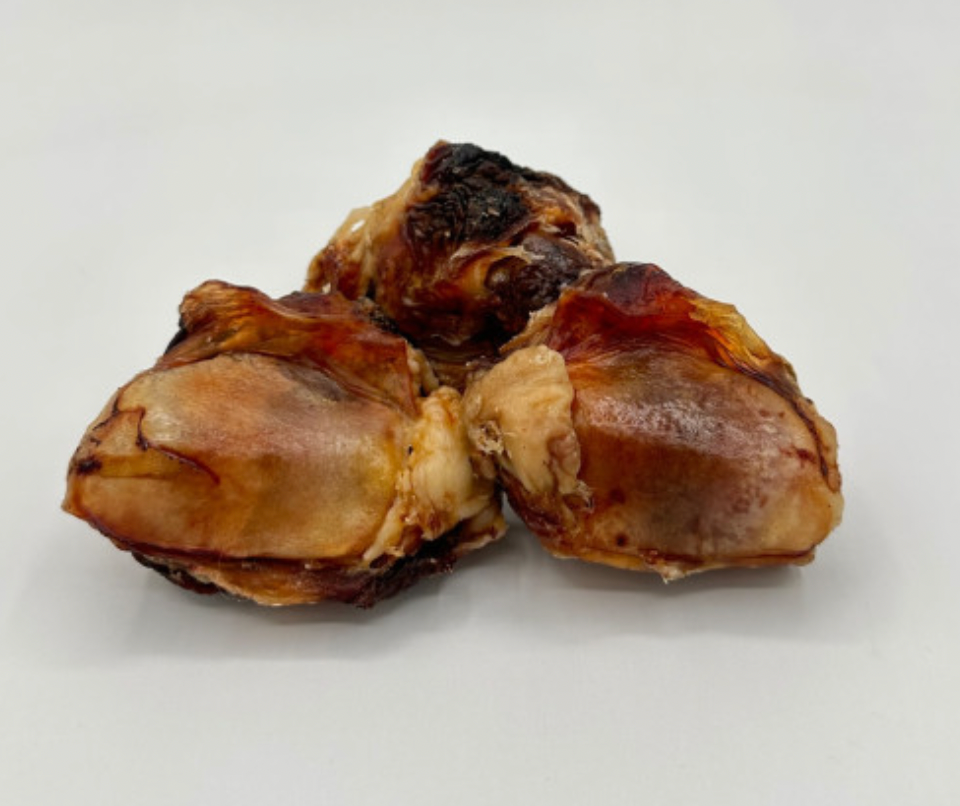 Anderson's Baked Bison Kneecap (25ct)
Anderson's is a Colorado company that sources their meat from local ranchers within the state.  All of their products are sourced with integrity.  
Great for small to medium dogs, Bison Kneecap bones are a durable chew great for a more aggressive chewer. These bones are great for helping support your dog's dental health, as the chewing action needed to reach the tasty marrow inside helps to gently scrape away plaque and tartar and massage the gums.
Bison is grass fed, raised in Colorado and not subjected to additional hormones or steroids. The bones are baked at a low temp which preserves all the goodness and prevents splintering and cracking.  
Each kneecap comes individually tagged for resale.  
Chalked full of natural glucosamine, chondroitin B vitamins
Anderson's Baked Bison Kneecap (25ct)