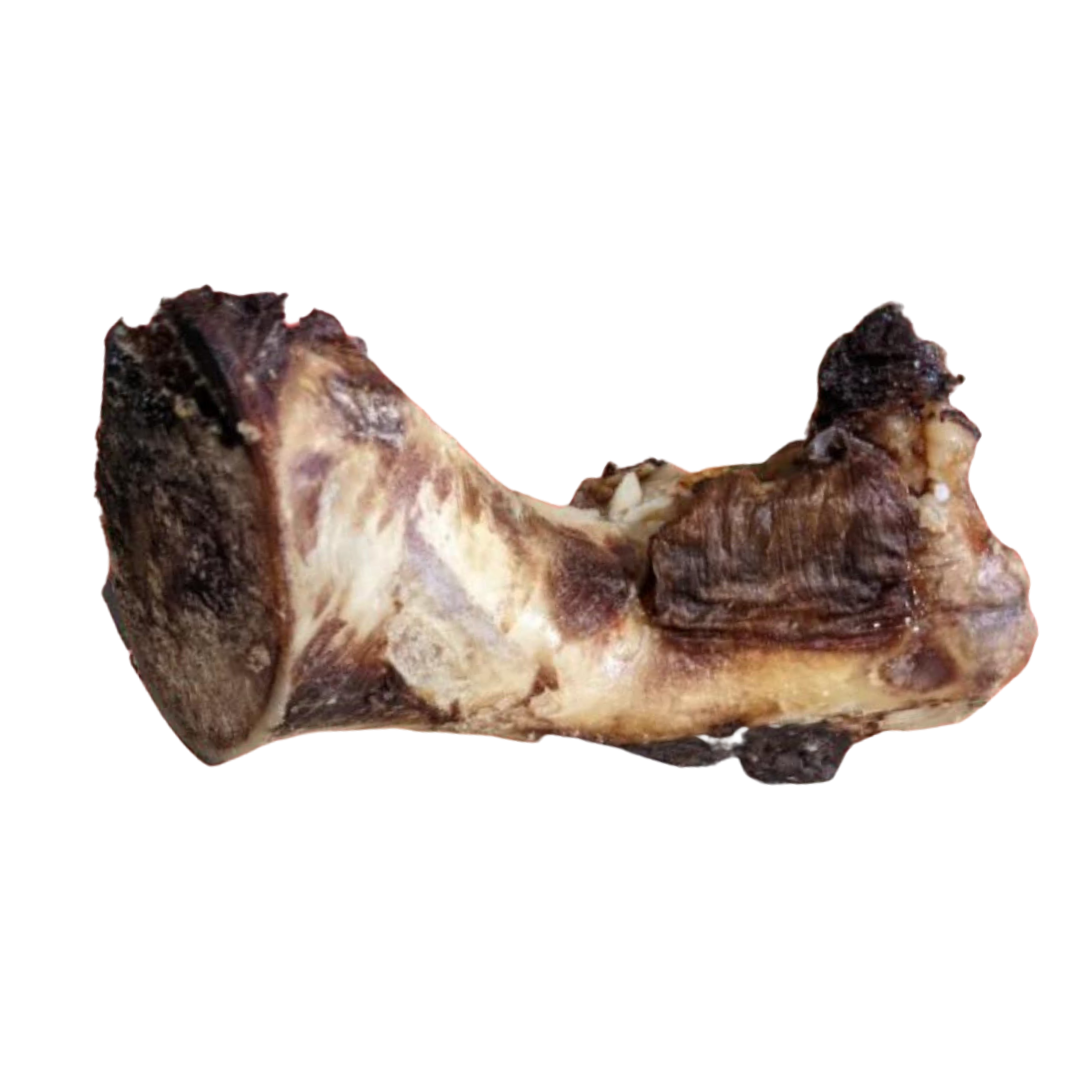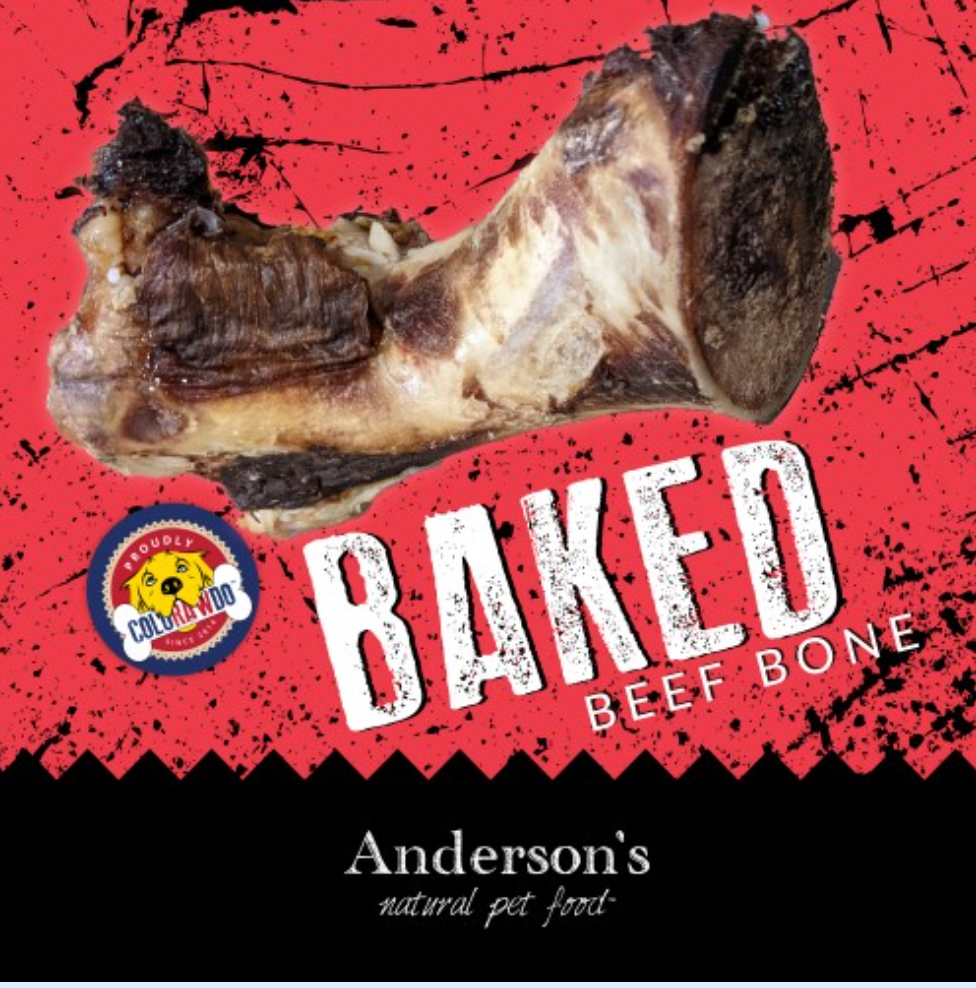 Anderson's Gently Baked Beef Marrow Bones
Anderson's is a Colorado company that sources their meat from local ranchers within the state.  All of their products are sourced with integrity.  
Anderson's baked beef bone is full of nutritious marrow and covered in chewy bits of beef fat and muscle. Every dog will go crazy for this meaty baked chew.
Beef is grass fed, raised in Colorado and not subjected to additional hormones or steroids. The bones are baked at a low temp which preserves all the goodness and prevents splintering and cracking.  
Chalked full of natural glucosamine, chondroitin B vitamins
Anderson's Gently Baked Beef Marrow Bones